Fromlux specializes in led downlights, led track lights, led grille lights, and MR16 downlight fixtures. As a manufacturer, we provide different lamps and solutions to customers all over the world. Good quality and excellent customer service as our priorities, which helps us stay ahead of the fierce competition and keep long-term relationships with our customers.
For projects, we will provide suitable solutions and downlights according to the requests of the project, and provide specifications, IES files, line drawings, and high-definition pictures for reference, which let customers know more about our products and easily win the project, our warranty is 3/5 years. Different drivers and lamp beads can be customized according to customer requirements. The good warranty greatly reduces later maintenance costs.
Regarding wholesalers, we provide very competitive and high-quality downlights. The price is reasonable, but not the cheapest, because we need to have reasonable profits to maintain quality and after-sales service. Even if it is a competitive downlight, the warranty is two years, and ensuring product quality is always been our top priority.
We can do ODM and OEM to serve different customers. As long as there is demand, we will do our best to do it well.
We have a design team, as long as you tell us your ideas, we will make it come true
We have long-term cooperation with die-casting suppliers to meet our different requirements and delivery times, which ensures the quality and delivery time of our products.
We have long-term cooperative performance suppliers. When customers have color requirements, we will customize the colors according to customer requirements.
We have good communication, which greatly shortens our sense of distance and saves our time costs. Contact us and let us become your reliable supplier in China
Aging Testing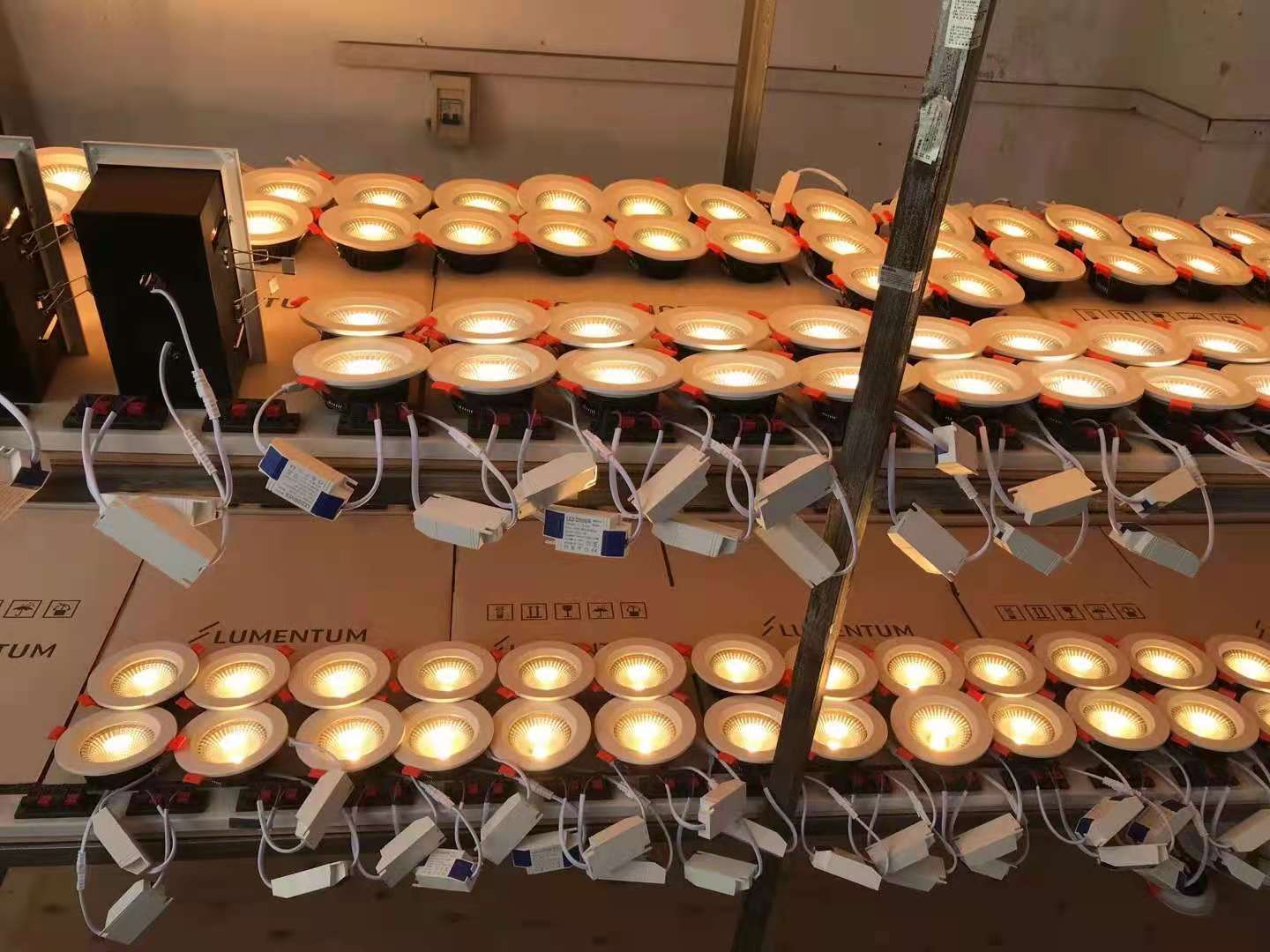 R&D room
The Videos is about our CNC supplier
Dia-casting Supplier
Painting supplier