We usually install surface downlights when there is no ceiling. It not only saves the cost of purchasing the ceiling and the process of opening holes but also facilitates installation. Surface downlights of different wattages can be purchased according to the needs of different scenes for suitable lighting spaces. Our downlights provide lamp beads and drivers of different brands, such as Cree, Bridgelux, Osram, Philips, Citizen and other brand lamp beads, with a three years warranty, which gives our customers more confidence to choose our products.
1. Why choose surface downlights instead of recessed downlights?
Because designers have different ideas on different floors, some floors are shortened after the ceiling is installed, which makes people feel depressed and unfriendly to life. Some places require a downlight. If we use surface downlights, it can solve the problem, instead of having to install a ceiling for a light. Surface mounted downlights perfectly solve the cost reduction and have the advantages of recessed downlights.
2. Does the surface downlights dim? Can I use the remote control or app control?
The principle of dimming is achieved by adjusting the current flowing through the lamp. We can realize the dimming function through thyristor, 0-10V, DALI, remote control and mobile phone control. Therefore, the surface downlights can be dimmed.
3.For surface downlight, we can assort square surface mounted downlight,adjustable surface mounted downlight,ip65 surface mounted downlight and etc.
Square Surface Mounted Downlight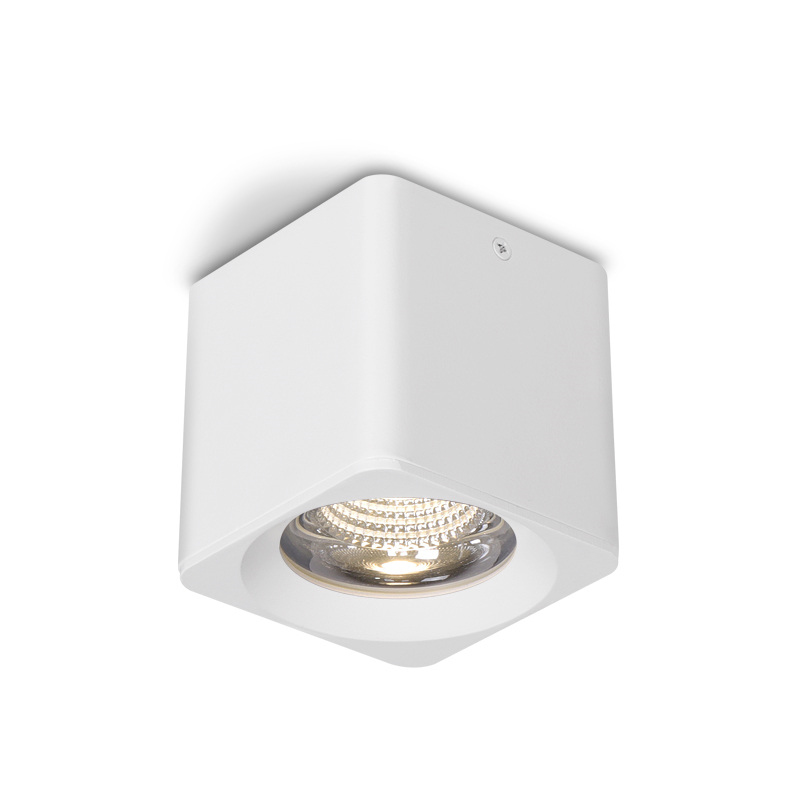 Asdjustable Surface Mounted Downlight
IP65 Surface Mounted Downlight
4. Refer to the renderings of surface-mounted downlight installation